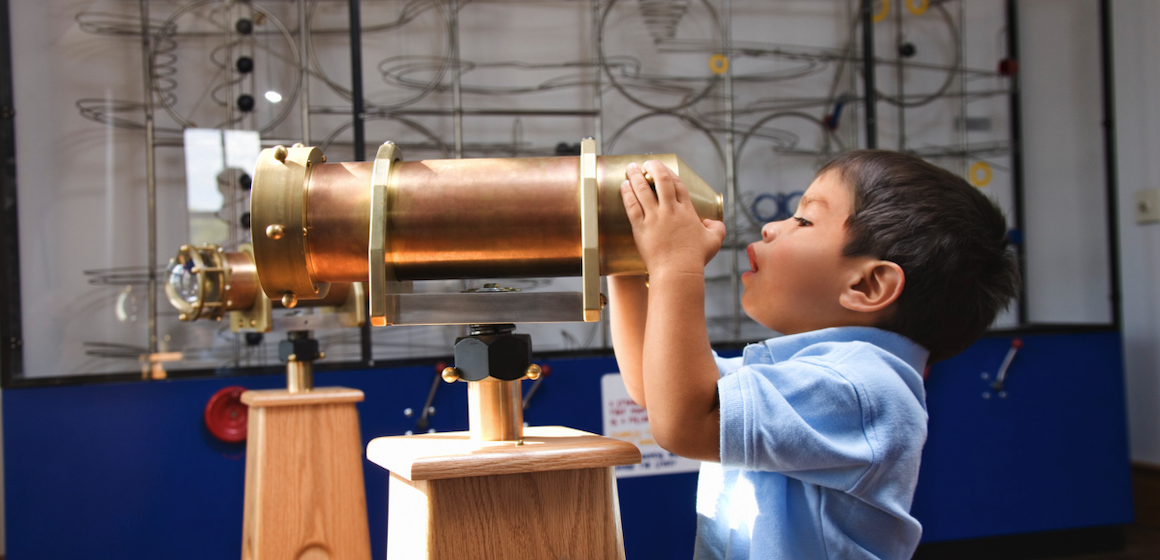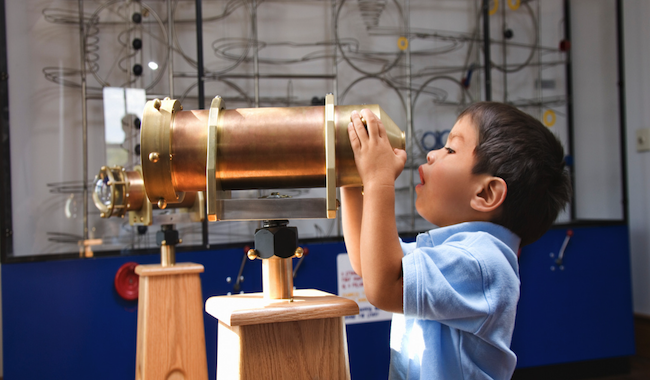 Let's Visit Art Galleries, Museums and Libraries!
There are many art galleries, museums and libraries run by Japanese local governments. These places can help enrich children's spirits, and we recommend that you take advantage of them.
What are the Art Galleries and Museums Like?
The art galleries are places where various types of artwork, such as paintings and sculptures, are exhibited. At the museums, you will see many types of items related to history, culture, nature and industries of the region that have been collected for exhibition. There are different types of art galleries and museums, including galleries that display artwork created by an artist with some connection to the region, and museums with exhibits related to the nature and industries specific to the region. Some places offer workshops and study sessions in addition to exhibits. Check their website for information. An entrance fee is usually required to visit any art galleries and museums.
What are the Libraries Like?
At the libraries, you can find various types of informational materials, such as books, magazines, DVD's, and CD's. Children's books and picture books are also available. You can also check out these materials by following necessary procedure. Some libraries offer story time for children. The public libraries are usually free of charge.
Use the Facilities in Your Region
Places like art galleries, museums and libraries stimulate children's intellectual curiosity. Visiting these places is also an opportunity for children to get to know the area they live in. Consider visiting the facilities in your area with your children.
Chiyoda-ku 
Museums and art Galleries
Library
Chuou-ku 
Museums and art Galleries
Library
Minato-ku 
Museums and art Galleries
Library
Shinjyuku-ku 
Museums and art Galleries
Library
Bunkyo-ku 
Museums and art Galleries
Library
Taito-ku 
Museums and art Galleries
Library
Sumida-ku 
Museums and art Galleries
Library
Koutou-ku 
Museums and art Galleries
Library
Shinagawa-ku 
Museums and art Galleries
 Library
Meguro-ku 
Museums and art Galleries
Library
Ota-ku 
Museums and art Galleries
 Library
Setagaya-ku 
Museums and art Galleries
Library
Shibuya-ku 
Museums and art Galleries
Library
Nakano-ku 
Museums and art Galleries
Library
Suginami-ku 
Museums and art Galleries
Library
Toshima-ku 
Museums and art Galleries
Library
Kita-ku 
Museums and art Galleries
Library
Arakawa-ku 
Museums and art Galleries
Library
Itabashi-ku 
Museums and art Galleries
Library
Nerima-ku 
Museums and art Galleries
Library
Adachi-ku 
Museums and art Galleries
Library
Katsushika-ku 
Museums and art Galleries
Library
Edogawa-ku 
Museums and art Galleries
Library
Hachiouji-shi 
Museums and art Galleries
Library
Tachikawa-shi 
Museums and art Galleries
Library
Musahino-shi 
Museums and art Galleries
Library
Mitaka-shi 
Museums and art Galleries
Library
Oume-shi 
Museums and art Galleries
Library
Fucyu-shi 
Museums and art Galleries
Library
Akishima-shi 
Museums and art Galleries
Library
Chofu-shi 
Museums and art Galleries
Library
Machida-shi 
Museums and art Galleries
Library
Koganei-shi 
Museums and art Galleries
Library
Kodaira-shi 
Museums and art Galleries
Library
Hino-shi 
Museums and art Galleries
Library
Higashimurayama-shi 
Museums and art Galleries
Library
Kokubunji-shi 
Museums and art Galleries
Library
Kunitachi-shi 
Museums and art Galleries
Library
Fussa-shi 
Museums and art Galleries
Library
Komae-shi 
Museums and art Galleries
Library
Higashiyamamto-shi 
Museums and art Galleries
Library
Kiyose-shi 
Museums and art Galleries
Library
Higashikurume-shi 
Museums and art Galleries
Library
Musashimurayama-shi 
Museums and art Galleries
Library
Tama-shi 
Museums and art Galleries
Library
Inagi-shi 
Museums and art Galleries
Library
Hamura-shi 
Museums and art Galleries
Library
Akiruno-shi 
Museums and art Galleries
Library
Nishitokyo-shi 
Museums and art Galleries
Library
Mizuho-machi Museums and art Galleries 
Library
Hinode-machi Museums and art Galleries 
Library
Hinohara-mura Museums and art Galleries 
Library
Okutama-machi 
Museums and art Galleries
Library
Oshima-machi Museums and art Galleries 
Library
Toshima-mura Museums and art Galleries Library
Niijima-mura Museums and art Galleries 
Library
Kouzushima-mura Museums and art Galleries 
Library
Miyake-mura Museums and art Galleries 
Library
Mikurajima-mura 
Museums and art Galleries
 Library
Hachijyo-machi 
Museums and art Galleries
Library
Aogashima-mura Museums and art Galleries 
Library
Ogasawara-mura Museums and art Galleries 
Library1
Library2