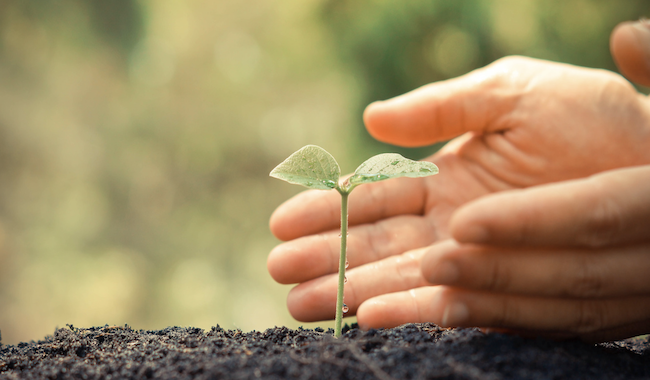 Protecting Children From Sexual Abuse
Unfortunately, sexual abuse against children exists. Tokyo Metropolitan Board of Education is working to detect sexual abuse against students by school staff as early on as possible.
What Is Sexual Abuse?
There are various examples of sexual abuse:
○Unnecessary physical contact

○Receiving lewd messages or images via social media

○Being secretly observed while changing clothes

○Being told sexual jokes or sexually teased

○Being stared at in a sexual way

○Being invited to dinner (or home) alone


Any sexual interaction with a child, regardless of their consent and whether or not they are assaulted or threatened, is defined as sexual abuse, including cases that are exempt from criminal penalty. You can consult with a designated organization regarding sexual abuse, if your child feels uncomfortable with the behavior of adults around them.
What Measures Are Schools Taking?
Many schools have established rules to prevent sexual abuse against children and prevent behavior that could be mistaken as sexual abuse, including requiring teachers/staff to tell the school when giving individual consultation to students, prohibiting personal communication with students that use social media, etc., and prohibiting physical contact with students other than assistance necessary for teaching.
What Approach Should Be Taken When Talking to Children About Sexual Abuse?
There are some cases when children may not recognize sexual abuse, like same-sex sexual violence. It is recommended that you create an opportunity to talk about school life with your children and listen carefully, especially if there is something that they feel is wrong or unpleasant, and then consult with school staff or a specified organization.
"Third-party consultation desk to protect children against sexual abuse by school staff"
offers consultation services by phone or email.
Is Special Consideration Necessary for Children With Foreign Roots?
Greeting gestures and someone's sense of distance from others may vary depending on their cultural background. Consider cultural differences between Japan and a child's roots when talking to children.
Other Consultation Organizations
Besides public consultation desks in Tokyo, there are some other places that offer consultation services regarding sexual abuse. It is recommended that you respond to the problem in accordance with the suggestions of the specialized organization (as in the police, one-stop support center for sexual crime victims and sexual abuse victims, child consultation center, etc.), with consideration to the child's situation.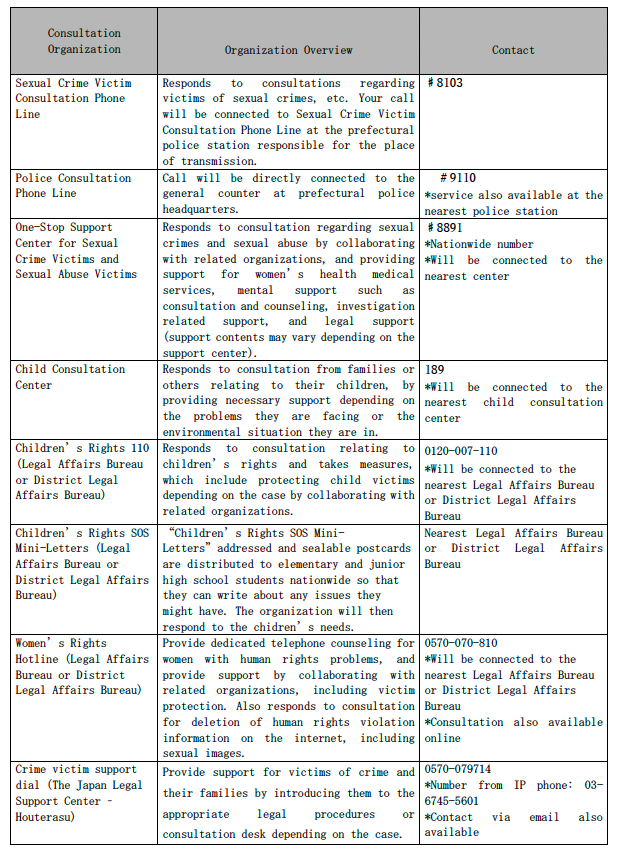 *There are more consultation organizations available other than those listed above, such as private organizations like NPOs.